Linda has successfully used a wide range of assessment tools in her practice. Her clients have found that an assessment can provide valuable information including new insights and important feedback into leadership effectiveness and areas of strength and development. When combined with coaching, assessments can provide additional knowledge to help leaders prevent careers from stalling or even derail due to lack of self-awareness, interpersonal skills or effective communication abilities.
Linda is skilled in the use of a variety of 360-degree feedback tools and is certified or has advanced knowledge in the following assessments. Interested in learning which assessment would work best for you or your team? Contact Linda to learn more.
---
---
---
---

The Leadership Circle Profile is a leadership assessment that measures and provides leaders feedback through the lens of the Universal Model. It is the only instrument that measures the two primary leadership domains – Creative Competencies and Reactive Tendencies – and integrates this information so that key opportunities for leadership development immediately rise to the surface.
Contact Linda to learn how to grow effective change leaders.
---
Based on my experience with assessments, The Leadership Circle is the most accurate 360 for leadership and leadership team development on the market.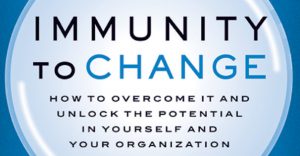 Click here for a sample client map!
Linda can show you how to use this resource for individual, professional, and team development.
Learning the Immunity to Change™ process can help you begin to see how your habits and mindsets can create an overwhelming resistance to the changes you most desire. Linda will show you how to make these barriers to change visible by utilizing the well-researched, Immunity to Change (ITC) process.
This process will enable you to see how deeply hidden barriers keep you from achieving your big goals. Through a workshop, individual or team coaching, this process can provide you with a concrete and meaningful path toward realizing your important development goals.


Contact Linda to learn how to use this resource for leadership team development, group coaching, and culture change.
Emotional Intelligence is defined as "a set of emotional and social skills that influence the way we perceive and express ourselves, develop and maintain social relationships, cope with challenges, and use emotional information in an effective and meaningful way."
Emotional Intelligence (EI) as defined here and applied in the Emotional Quotient Inventory (EQ-i 2.0) reflects one's overall well being and ability to succeed in life.


The Enneagram is an excellent tool for coaching and personal development.
Contact Linda to learn how to use this assessment.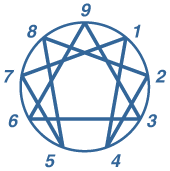 The Enneagram is a system of personality development based on how we think, feel and act. It allows us to gain greater knowledge of our inner world, to build our capabilities for self-observation, and to understand what's going on inside us so that we can transform our behavior in the outer world.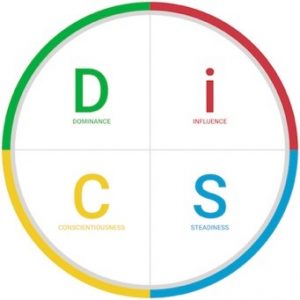 Everything DiSC® is a personal development learning experience that measures an individual's preferences and tendencies based on the DiSC® model. This simple yet powerful model describes four basic styles: D, i, S, and C, and serves as the foundation for the Everything DiSC Application Suite. Participants receive personalized insights that deepen their understanding of self and others, making workplace interactions more enjoyable and effective. The result is a more engaged and collaborative workforce that can spark meaningful culture improvement in your organization.
Contact Linda to learn how to use this assessment..
---
What are Character Strengths?
Your character strengths are the qualities that come most naturally to you. Every individual possesses all 24 character strengths in different degrees, giving each person a unique character strength profile. When you know your strengths, you can improve your life and thrive. Research reveals that people who use their strengths a lot are 18x more likely to be flourishing then those who do not use their strengths.